Empowering the connected future of social economy
We provided TIESS with key insights, tools & confidence to devise a funding pitch to raise capital investment to further their R&D efforts.
About the client
The TIESS is an established NGO that runs initiatives funded by the Government of Québec. Its core mission is to contribute to national & territorial development through the transfer of knowledge and equipping social economy organizations to face societal challenges in an innovative way by transforming their practices. More information about TIESS is available here, in French, or auto-translated.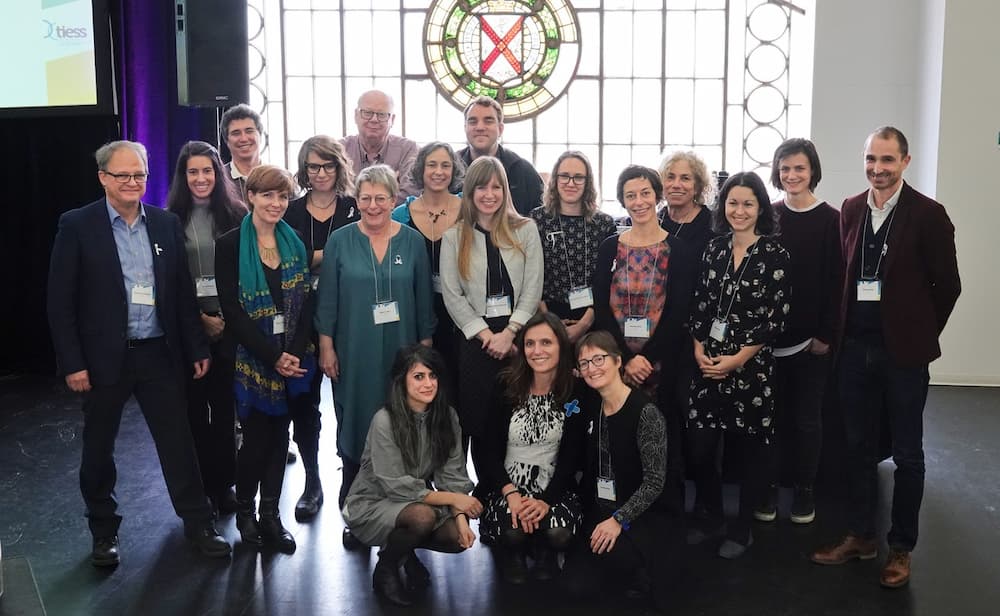 One of its achievements in recent years has been developing and deploying an online communication platform, "Passerelles", to build collaboration and co-learning networks among NGOs, increase the capacity for collective action, and make it possible to collectively document, share and preserve knowledge & expertise (more information available here, in French; translated version available here).
Passerelles has been funded primarily by major sponsors such as the Québec's Ministry of Economy & Innovation, the Desjardins Group, and the Chagnon Foundation.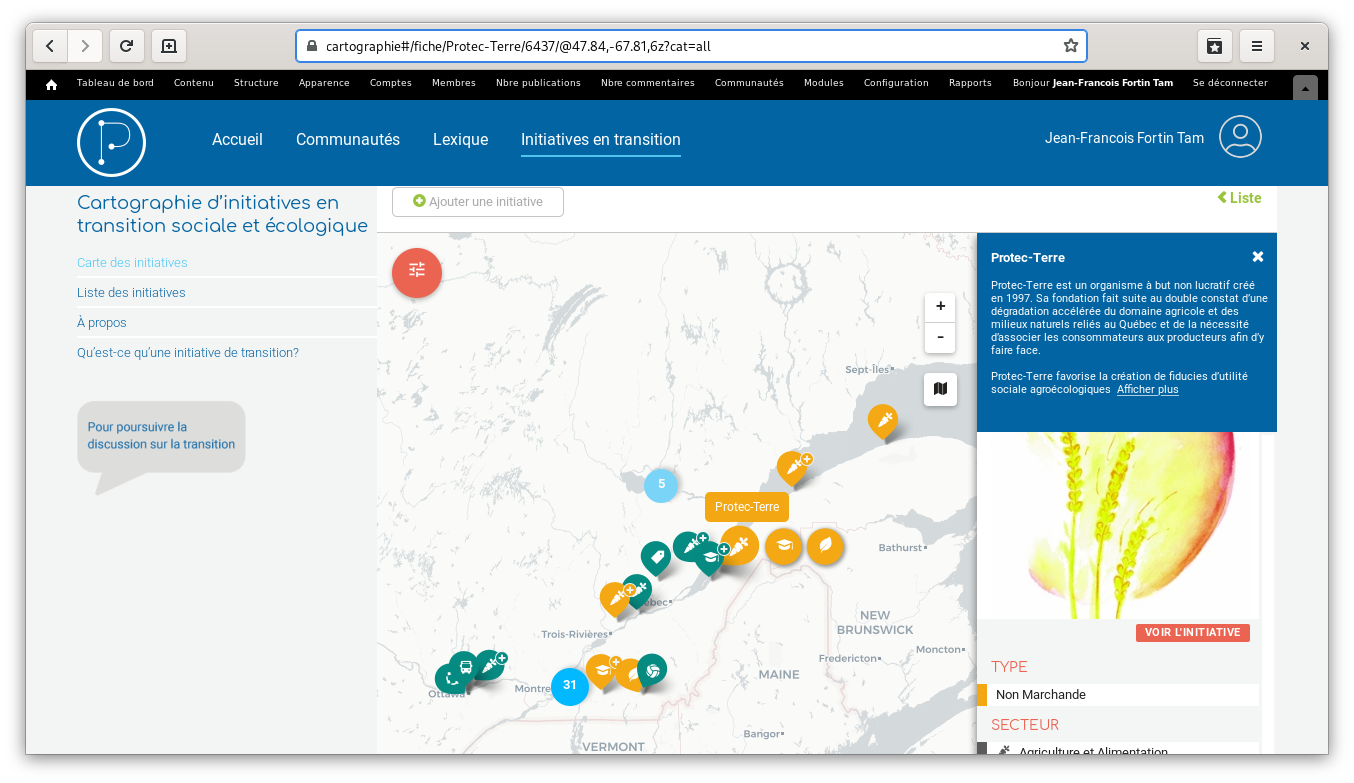 Initial (phase 1) assignment
The Challenge
Our business relationship with them thus began with a consulting contract to advise & accompany, research & analyze, and to produce a feasibility study regarding the future of their "Passerelles" platform. The project was within a month of ending its current financing cycle and needing to raise fresh capital for the new version of their technological platform.
The client required a truly exhaustive and independent study of the technical possibilities, the timeframes, costs and risks involved. Should they migrate and continue extending the existing platform? Should they switch to a different monolithic platform, or a lightweight federated collection of open source products? Should they develop their own platform? What would be the most cost-effective approach, and what would be the most sustainable? Is any of this even feasible at all?

The solution
As a consultancy with strong business & technical knowledge, we have had decades-long involvement with open-source projects of all sorts, yet we are not directly affiliated with any of the web technologies we were to evaluate for TIESS. This allowed us to leverage our wide technical expertise, without bias nor financial interest in any particular technological solution.
We were therefore well-positioned to provide the neutral and independent evaluation required for this "tech for good" project.
We accompanied the client's team throughout the requirements gathering phase and:
provided expertise in open-source technology, product management, planning and estimation;
collaborated to define viable options and budgets regarding the revamp or rebuild of their existing SaaS platform, in order to seek further funding from the government of Québec and other sources.

As part of our deliverables, our no-nonsense 35-pages feasibility study report presented:
the seven scenarios and paths for the overhaul of the SaaS platform;
a census of possible technological solutions (software components) that could be integrated, and a selection of our recommended choices;
software lifecycle management considerations;
briefing about the total cost of ownership beyond initial software development/integration, including infrastructures, maintenance, staffing for administrative/support roles, staffing for internal and external community management, etc.;
theoretical foundations and industry-wide statistics on project estimation and IT project management;
challenges, risks and caveats (whether technical, human or scheduling-related), globally and for each scenario;
general advice on best practices and how to avoid pitfalls;
planning and financial estimates, including not only technical factors and "cost of living" factors, but also pandemic-induced changes to the availability and cost of labor in the IT industry.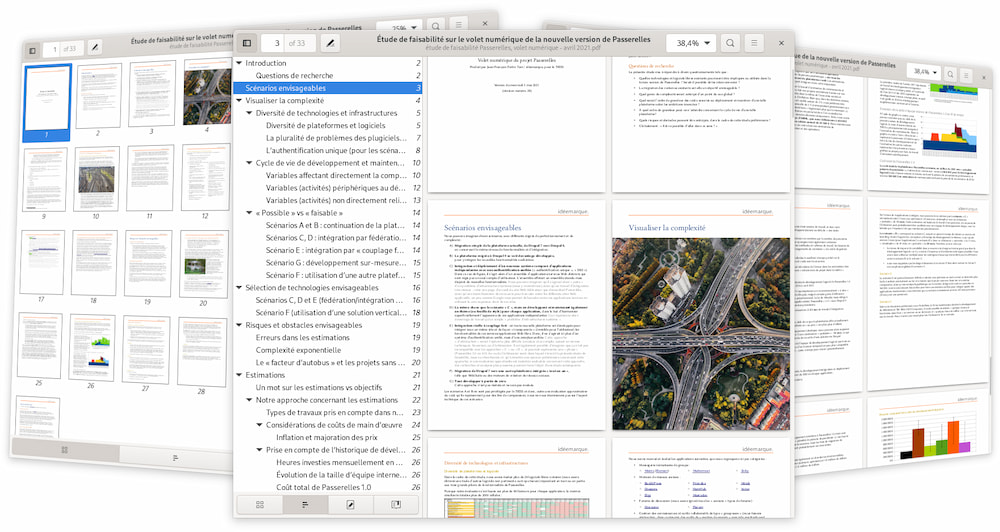 For each scenario, we provided advice on feasibility, risks, time estimates, cost estimates, and many other key insights.
Our research & analysis work, and the production of our feasibility study report, was done on time and on budget.
Outcomes for the client
Overall, we provided an independent professional opinion providing clarity on what can and cannot be done.
We helped determine how much capital will need to be raised from the government & private sector to sustain the project for the next few years.
Our independent evaluation provided TIESS the confidence to devise a funding pitch to raise capital funding/investment to further their R&D efforts.
Reception & Feedback
The TIESS team has been pleased with our work and the report we have produced as a result of our phase 1 consulting involvement.
We have also been invited to participate, six weeks after our project's delivery, to a focused conference and panel discussion with 40+ members of the TIESS business community, to discuss innovative digital solutions being developed in Québec.
"Thank you for this very rich and enlightening analysis—a superb job, well structured, which challenged us on many aspects that would otherwise have flown under the radar, it's great. I would love to continue this partnership by working together again soon!"
« Merci pour cette analyse très riche et éclairante—un superbe travail, bien structuré, qui nous amène à réfléchir à certains aspects qui nous échapperaient autrement, c'est super. J'aimerais bien poursuivre la discussion, et travailler ensemble à nouveau prochainement! »
Future work
We will update this project page accordingly as we complete additional project phases.